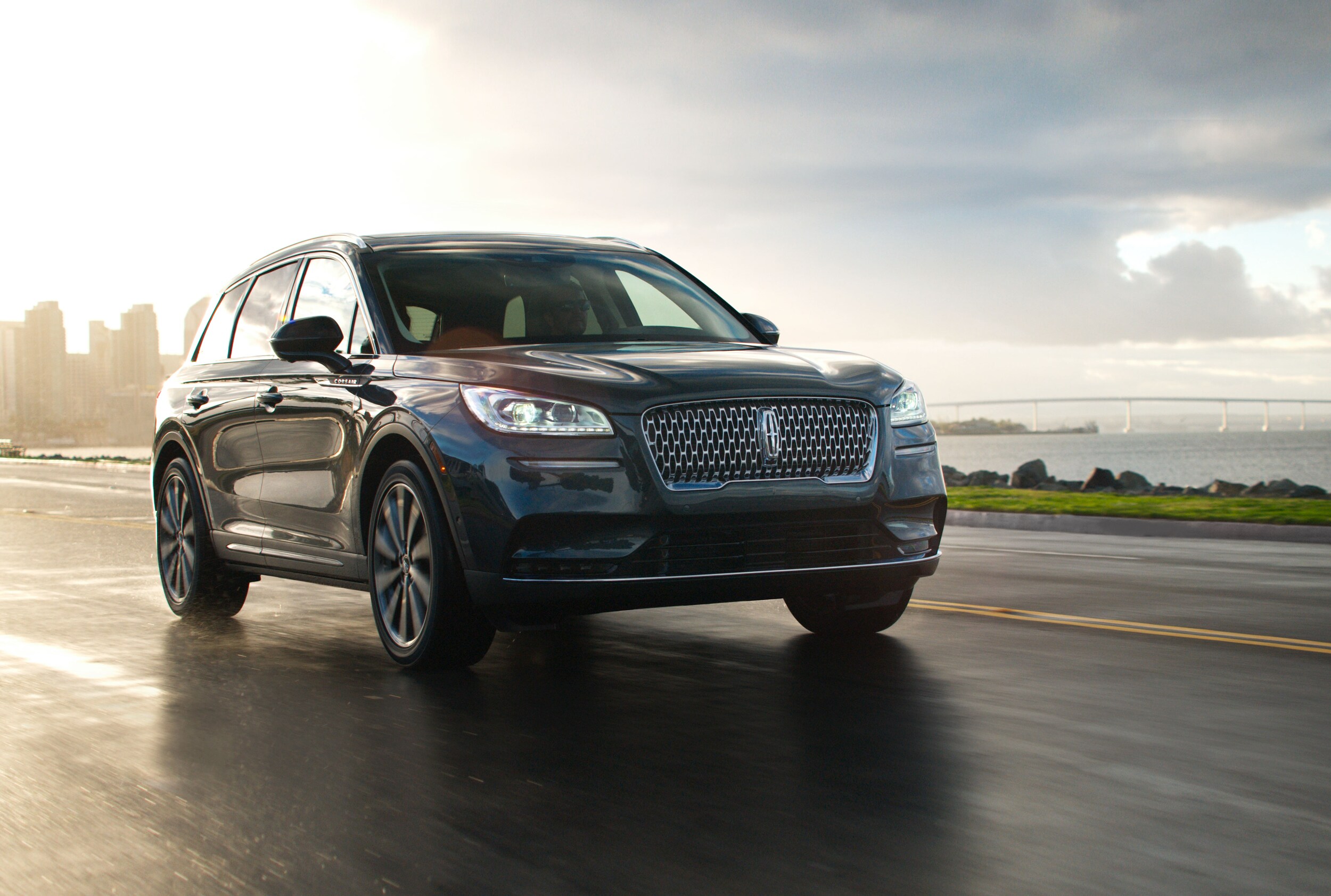 ?
It's exciting when a car manufacturer adds a new vehicle to its lineup. Rowe Lincoln Westbrook wants you to know about the all-new Lincoln Corsair. This luxury crossover contains the power and handling of an SUV and has an interior that is filled with luxury comforts, just like the rest of the vehicles in the Lincoln family.
Features We Know Our Maine Drivers Will Love
When drivers in Westbrook come to check out the Lincoln Corsair, they will see right away that the interior of the Lincoln Corsair is all about comfort and space. You want a crossover vehicle for its roominess, and the Lincoln Corsair certainly doesn't disappoint. The all-new Lincoln Corsair has a lot of storage area behind the second row of seats. These seats can either slide forward or fold down flat to deliver additional storage area. There are also storage compartments in the floor for more cargo room.
The interior of the Lincoln Corsair provides a quiet experience. The team at Lincoln placed a second wall of protection between the engine and the dash. This really cuts down on the engine noise, so you get a quiet ride in the Lincoln Corsair. It's much easier to enjoy the sound system without so much noise in the cabin.
As a crossover vehicle should, the Lincoln Corsair gives you powerful performance with two engine options. The 2.0-liter I-4 is standard. Also available is the 2.3-liter engine that provides you with 280-horsepower. Both engines team with an eight-speed transmission to provide crisp and efficient acceleration. The Lincoln Corsair also has four-wheel independent suspension, so you can really turn corners effectively.
As an all-new vehicle, the Lincoln Corsair has all of the up-to-date safety technology that you would expect it to have. A 360-degree camera is available and is a great aid when it comes time to park. Cross-traffic alert also helps with parking as does the standard rear view camera.
Visit Rowe Lincoln Westbrook To Learn More About The All-New Lincoln Corsair
The Lincoln Corsair is a great addition to the Lincoln lineup. It has the safety, interior and performance features you want, and we would love to offer you a test drive at our Westbrook, Maine, dealership today!